Beauty: 50:50 Balanced Hydrating-Clarifying Shampoo, for Normal to Dry Hair by Giovanni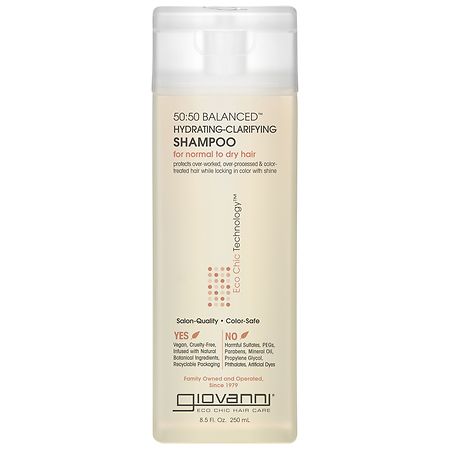 Price – See the Lowest Price
Manufacturer: Giovanni
Category: Beauty
50:50 Balanced Hydrating-Clarifying Shampoo, for Normal to Dry Hair Description:

– For Normal To Dry Hair Enriched With Certified Organic Botanicals No Animal By-Products Cruelty Free Protects Chemically Enhanced Hair Color Adds Moisture And Manageability Infuses Shine Every Day, All Day Contains No Laurel/Laureth Sulfates When Hair Is Dry, It Needs A Drink.
– 50/50 Balanced Shampoo Balances The Art Of Clean With Supreme Protection.
– Give It The Hydration It Needs, And Wants, With A Balance Of Ingredients That Infuse Moisture While Locking In Color.
– Gentle Enough For Every Day, Superior Shine Is On The Way.
– This Is Happy Hour…
– Smile.
– Giovannicosmetics.Com Real Organic Hair Care.
– For Your Hair.
– Guaranteed When Purchased At Quality Beauty Retailers.
– Vegan
Return policy of Walgreens.com: Products may be returned either to a store or by mail within 30 days of purchase and must be accompanied by the original receipt included with the shipment.
Click here for more information
Leave a Review about 50:50 Balanced Hydrating-Clarifying Shampoo, for Normal to Dry Hair
Comments