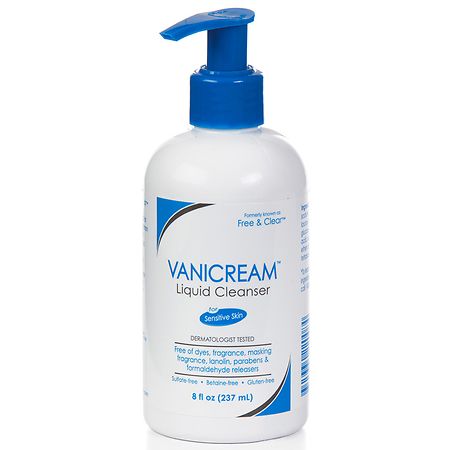 Price – See the Lowest Price
Manufacturer: Free & Clear
Category: Beauty
Liquid Cleanser, For Sensitive Skin Description:

– A Soap And Oil Free Cleanser That Has Been Formulated To Avoid Common Chemical Irritants Found In Ordinary Liquid Cleansers.
– Liquid Cleanser Is Effective Yet Gentle To Sensitive Skin.
– Free Of Dyes, Fragrances, Masking Fragrance, Lanolin, Parabens, Formaldehyde, Betaine, Sulfates And Gluten.
– For Face, Hands And Body.
– Dermatologist Recommended For Normal And Sensitive Skin.
– Ideal For Daily Use By The Entire Family.
– Made In UsaNon-Comedogenic.
–
Walgreens.com return policy: If you are not satisfied with your purchase, products may be returned either to a store or by mail within 30 days of purchase and must be accompanied by the original receipt included with the shipment.
Click here for more information
Leave a Review about Liquid Cleanser, For Sensitive Skin Comments