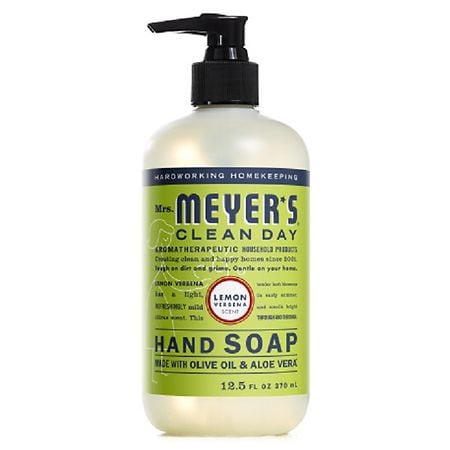 Price – See the Lowest Price
Manufacturer: Mrs. Meyer's Clean Day
Category: Beauty
Liquid Hand Soap Lemon Verbena Description:

– Uncomplicated Products For A Clean And Happy Home.
– The Herb Lemon Verbena Has A Light, Wonderful Mild Citrus Scent That's Refreshing, Invigorating &Amp; Is Considered To Pick-You-Up.
– Hard-Working, Naturally Occurring Ingredients And Essential Oils Provide A Fresh And Clean Approach.
– Ingredients Are At Least 98% Naturally Derived Cruelty-Free, Never Tested On Animals Biodegradable Made In Usa
Return policy of Walgreens.com: Products may be returned either to a store or by mail within 30 days of purchase and must be accompanied by the original receipt included with the shipment.
Click here for more information
Leave a Review about Liquid Hand Soap Lemon Verbena Comments