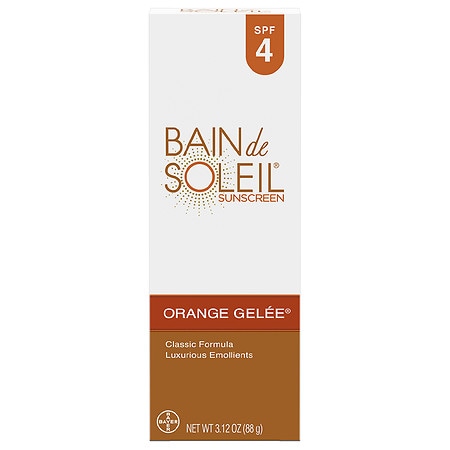 Price – See the Lowest Price
Manufacturer: Bain de Soleil
Category: Beauty
Orange Gelee Sunscreen Lotion SPF 4 Description:

– For A Totally Unique And Sensual Experience And A Deep, Moisture-Rich, Longer Lasting Tan.
– Indulges The Senses With Its Exotic Signature Bain De Soleil Fragrance.
– Lavishes Skin With Luxurious Emollients That Leave Skin Aglow.
– Paba-Free, Dermatologist Tested Classic Formula
Return policy of Walgreens.com: Products may be returned either to a store or by mail within 30 days of purchase and must be accompanied by the original receipt included with the shipment.
Click here for more information
Leave a Review about Orange Gelee Sunscreen Lotion SPF 4 Comments