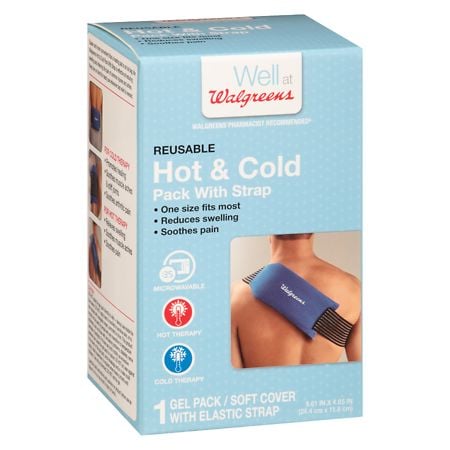 Price – See the Lowest Price
Manufacturer: Walgreens
Category: Medicines & Treatments
Hot & Cold Compress Description:

– Easier And More Convenient Than A Heating Pad Or Ice Bag.
– For Cold Therapy: Promotes Healing, Soothes Muscle Aches And Stiff Joints, Soothes Arthritic Pain For Hot Therapy: Relieves Swelling, Soothes Muscle Aches, Soothes Pain Reusable, Freezable &Amp; Microwaveable Includes Gel Pack And Soft Covering With Elastic Strap 3 In X 5.75 In X 3 In (7.62 Cm X 14.61 Cm X 7.62 Cm) One Size Fits Most Walgreens Pharmacist Recommended* *Walgreens Pharmacist Survey Study, November 2012.
– Keep One On Hand For Ready Use Whenever Fast Relief Is Needed.
– Made In China
Walgreens.com return policy: If you are not satisfied with your purchase, products may be returned either to a store or by mail within 30 days of purchase and must be accompanied by the original receipt included with the shipment.
Click here for more information
Leave a Review about Hot & Cold Compress Comments